Getting Ahead with Tech
Every day, our world is becoming more advanced with new and improved technology. Major sectors like media and medicine are almost unrecognizable from years past, and the storage industry is no different.
While different innovation has opened opportunities to make our lives faster and more dynamic, we proactively adopt technology to improve your self-storage experience by making things simpler, safer, and more convenient.
Picture this: you've just finished work during the first big snow dump of the season and need your snow blower out of storage. But the gate is locked, and the open sign is dimmer than your spirits.
Or, if you're down south and stored your boat a bit too early, maybe it's time to go fishing and you lost your lock key.
We think access to your stuff is almost as important as where you store it. Our locations are equipped with computerized gate entry systems with keypad access so that business hours aren't ours; they're up to you.
Have you ever made it to your destination but forgot your phone (wallet, ID, keys, kid)? It stings.
At your unit, you'll discover that simplicity, safety, and convenience meet their peak—DaVinci Locks. These high-tech locks use unique user codes to set you up solo on the first visit and they have your back if you get locked out—just make sure you have your phone handy to reset.
Getting on-site, check. Access to your unit, check.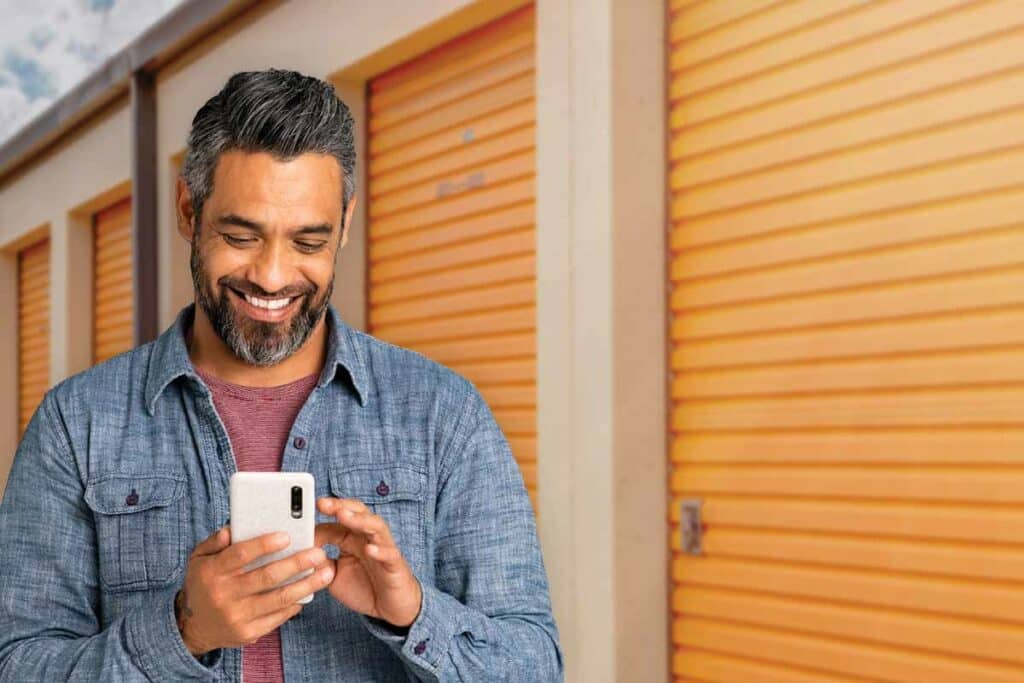 What about when you're not around?
Another key feature in tech is our Rhombus Camera System. Black and white footage recorded on a VHS? Not on our watch.
Puns aside, 24-hour surveillance means 24-hour peace of mind. You know the saying, what you don't know can't hurt you? When it comes to protecting your belongings, we want to know what's happening on-site because it definitely can hurt you. Not physically, but we take it seriously, and our technology is top-notch.
Where will we advance next? Check back soon.
Learn more about Mini Mall here and find a location near you.
More From Mini Mall Storage Properties