Mini Mall Storage - Redcliff - 4 St NE
127 4 St NE (A) & 1201 Dirkson Dr NE (B)
Redcliff, AB T0J 2P0
(403) 548-3454
Monday - Friday     9:00 AM-5:00 PM
Sunday - Saturday Open 24 Hours
Facility Amenities
RV, Car, and Boat Parking
Self Storage in Redcliff, AB Right outside of Medicine Hat
If you need extra storage space near your Redcliff, Alberta home or business, Mini Mall Storage Properties is the perfect place for you. We offer self-storage units as well as outdoor parking at a budget-friendly price. We've also installed a state-of-the-art security system in order to ensure the utmost protection of your belongings. Take a look at our available units to get started.
Safe, Secure, Convenient

Drive-Up Accessible Units

Fully Fenced & Gated

24-Hour Video Surveillance

24-Hour Access

Power Outlets
Mini Mall Storage Properties Redcliff is conveniently located near Highway 1, which gives us easy access to residents and businesses in our community and surrounding areas such as Dunmor and Suffield. Find us near the Redcliff Museum and Medicine Hat College.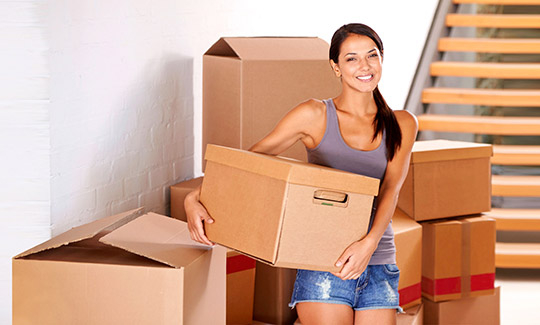 From Redcliff, AB, Canada:
Head north on 1 St NE toward S Railway Dr

Continue onto S Railway Dr

Turn right onto 4 St NE

Mini Mall Storage Properties Redcliff will be on the right
From Medicine Hat, AB, Canada:
Take Bomford Crescent SW to Trans-Canada Hwy/AB-1 W

Head southeast on Trans-Canada Hwy/AB-1 E

Take the exit toward Trans Canada Hwy E/AB-1 E/Swift Current

Continue onto Bomford Crescent SW

Turn left onto 16 St SW

Turn left at the 1st cross street onto Trans-Canada Hwy/AB-1 W (signs for Trans Canada Highway)

Take S Railway Dr to 4 St NE

Turn left onto Mitchell St N

Turn right onto S Railway Dr

Turn left onto 4 St NE

Mini Mall Storage Properties Redcliff will be on the right
From Dunmore, AB, Canada:
Take 3 Ave to Trans-Canada Hwy/AB-1 W

Head east on Trans-Canada Hwy/AB-1 E toward 7 St

Turn right at the 1st cross street onto 7 St

Turn right at the 1st cross street onto 3 Ave

Turn right toward Trans-Canada Hwy/AB-1 W

Turn left at the 1st cross street onto Trans-Canada Hwy/AB-1 W

Take S Railway Dr to 4 St NE

Turn left onto Mitchell St N

Turn right onto S Railway Dr

Turn left onto 4 St NE

Mini Mall Storage Properties Redcliff will be on the right
From Suffield, AB, Canada:
Take McGregor Ave to Trans-Canada Hwy/AB-1 E

Head south on 3 St toward McGregor Ave

Turn right at the 1st cross street onto McGregor Ave

Turn left onto 1 St/Range Rd 93

Turn left at the 2nd cross street onto Trans-Canada Hwy/AB-1 E

Take Old TransCanada Hwy and South Railway Ave NE to 4 St NE in Redcliff

Turn right onto Range Rd 65

Turn left onto Old TransCanada Hwy

Continue onto South Railway Ave NE

Turn left onto S Railway Dr

Turn right onto 4 St NE

Mini Mall Storage Properties Redcliff will be on the right
Check Out What Our Customers Are Saying